The Open POH team can either use a bridge to Ethereum (or even Gnosis Chain) or make their own arbitrator.
Well I think everyone keeps what they own (the DAO can't seize people assets anyways).
But I guess doing a fork in a peaceful manner means that both side get sufficient time to prepare to duplicate the resources they currently don't have.
The benefit is that each side get to have a POH version following their wishes.
The pol.is identified two distinct groups. Each group gets to make a version of POH (Group A being Open PoH and Group B PoH Origin).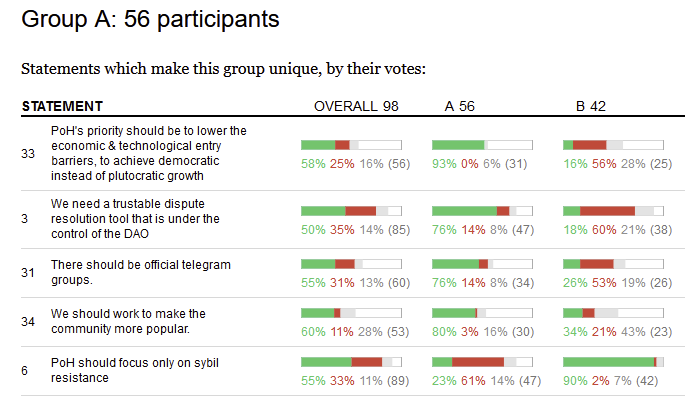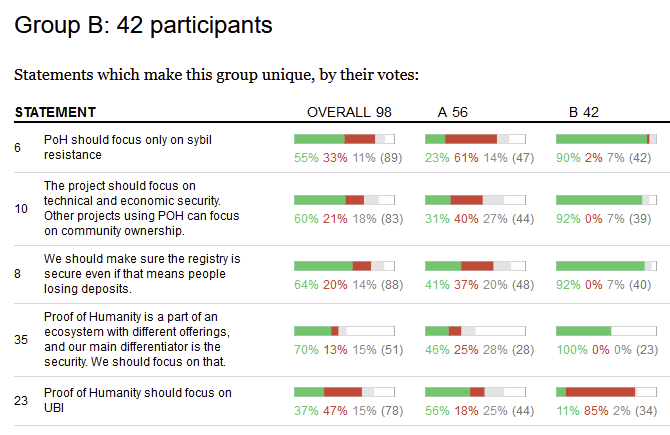 Looking at this result:
Open PoH will focus on:
Lowering tech and economic barrier of entry.
Governance.
Management of telegram groups.
Community popularity.
UBI.
while
PoH Origin will focus on:
Sybil resistance.
Technical and economic security of the registry.