As prescribed by HIP-74, proof of humanity is engaged in a peaceful forking process. A transpartisan proposal to approve the constitutions for all POH forks will need to take place.
I open this thread to ideate the constitution for the Proof of Humanity Origin (PoH Origin) fork.
See the initial constitutional HIP here for some background discussion on constitution building.
If you are uncertain about which fork you are interested in pursuing, please participate in pol.is. Roughly speaking, if you are in 'Group B', you most likely are interested in the PoH Origin fork and constitution drafting process.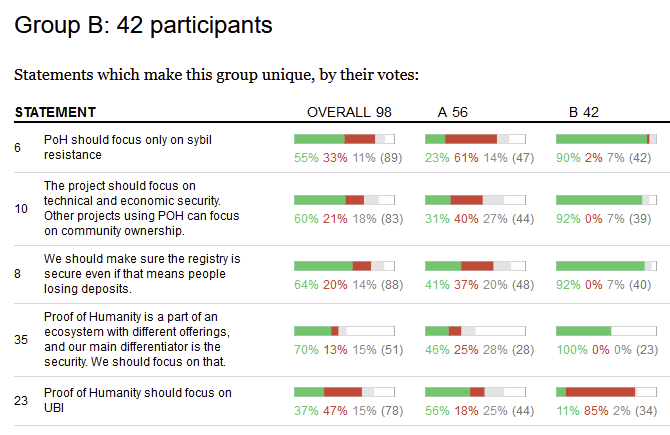 PoH Origin will focus on:
Sybil resistance.
Technical and economic security of the registry.